Erin Fletter, Food Geek in Chief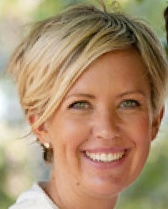 'Wow, Chef Erin!' You really write ALL of these recipes for Sticky Fingers? Good thing your food is a million times better than your jokes.' - Avery, age 6
Erin Fletter is passionate about getting kids to not just eat, but actually crave healthy, creative food! She has an extensive background in the food and wine industry and loves to use that experience to craft new Sticky Fingers recipes that bring together fresh ingredients, global flavors, math, geography, nutrition, food history—and a big dash of tasty fun. Erin also writes terrible jokes each week about food that make everyone groan.
Erin's three energetic young daughters are her first round of taste testers and she is never reluctant to push their culinary boundaries. In fact, Erin so much enjoyed introducing her family to a wide variety of foods that she wanted other families to have the same opportunity through Sticky Fingers Cooking. Erin grew up on the beaches of California and has lived in beautiful Colorado since 1996. Erin bought & transformed Sticky Fingers Cooking from a brick and mortar children's cooking school to a 100% mobile cooking school in 2011. Sticky Fingers Cooking now has hundreds of cooking classes throughout Colorado, Illinois and beyond.
Joe Hall, Director of Cultivation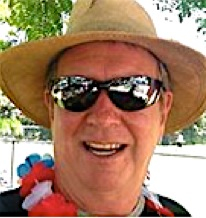 Joe brings his proven and savvy startup know-how and extensive experience in business development and marketing skills to Sticky Fingers Cooking. He played pivotal roles in widely varied start-ups in the Solar, Computer-Aided Design (CAD), Golf, Health and Wellness, and Plug-In Hybrid Electric Vehicle sectors.
His very diverse startup experiences makes him passionate about cultivating more 'cool'inary curiosity in kids to ever more communities by bringing the fabulously fun and truly tasty Sticky Fingers Cooking experience to many more young chefs. Did we also mention that Joe also a bit of a foodie himself, and makes a pretty mean San Francisco Seafood Cioppino and a very tasty Vietnamese Carmel Simmered Chicken dish.
Amanda Adams, Website Database Diva and Events Coordinator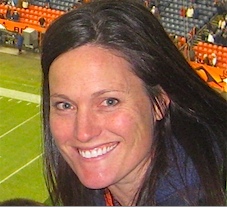 Amanda is a former pre-school teacher and Speech Pathologist who taught for the last 10 years. She is now a mom to three busy and happy kids of her own! She loves creating and cooking with natural foods and her newest hobby is aquaponics; raising her own fish and organic produce at HOME!
Her love of working with kids combined with her passion for fun and natural foods led her to Sticky Fingers Cooking. Amanda started as an instructor with Sticky Fingers Cooking and now helps manage Sticky Fingers Cooking's "virtual office" and maintains the database behind stickyfingerscooking.com scenes.
Kimberly Douglas, Colorado Cultivator of Development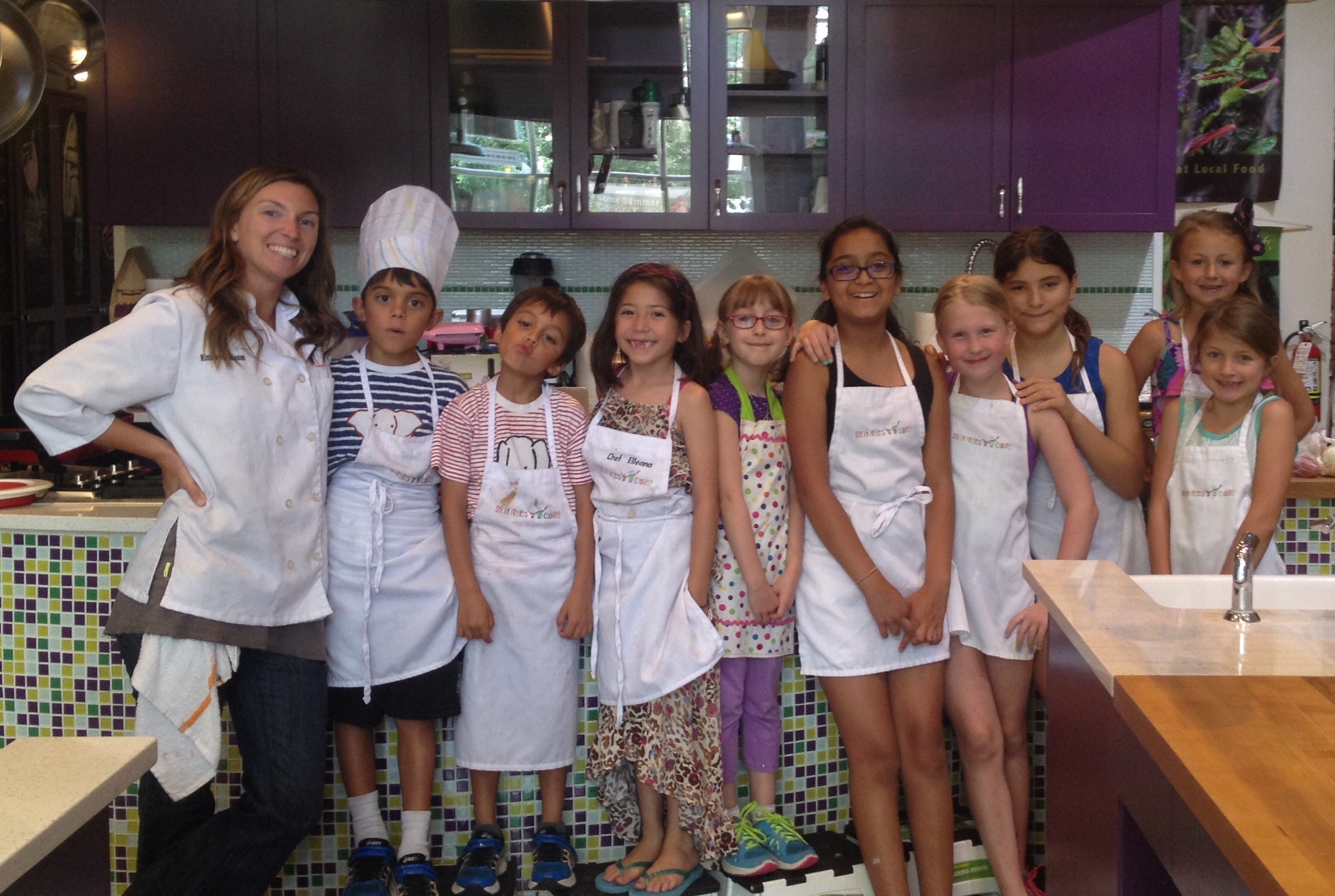 Kimberly graduated from UCLA with a degree in International Development in 2010 and has since traveled across Europe, Southeast Asia and Central and South America! She has taught many after school enrichment classes for kids in both California and Colorado. She moved to Denver in 2012 and was able to combine her passion for healthy cooking and working with kids via Sticky Fingers Cooking. Kimberly started out as an instructor for Sticky Fingers Cooking but has since transitioned to managing all our locations and partnerships in Colorado! In her free time, she loves to ski, camp, mountain bike, sew and of course, travel!
Lauren Frontiera, Party Planner Extraordinaire
Lauren Frontiera graduated with honors and received a degree in Business Administration with a minor in Entrepreneurship from the University of North Carolina at Greensboro. She studied abroad in Ireland and has since worked in marketing as well as in the kitchen! Lauren owned and operated her own granola business and also worked at a spectacular bakery in Arvada! She has taught many of our after school cooking classes and is now our head private party and birthday party planner extraordinaire!
Lucy Warenski, Chicago Development Cultivator and Chef Instructor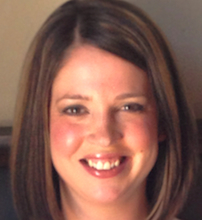 Lucy Warenski, a Chicago native, was one of the first chefs for Sticky Fingers Cooking. While her background is in education, she is a certified Montessori teacher ages 3-6, her passion and zest for cooking was clear from the beginning. She loves to cook so much that she even started her own culinary business, Green Gourmet Cooking! While she loved living in Denver, and who wouldn't, Lucy, her husband and 8 month-old-son have moved back to their hometown, Sweet Home Chicago!
Lucy fell in love with Sticky Fingers Cooking: how it teaches children about food, expanding their palettes by chopping, stirring and tasting the DELICIOUS recipes on a weekly bases and doing it all while having a great time. She has been one of our most dedicated and enthusiastic chefs, so much so that she is helping us expand all the way in Chicago! Lucy's is our lead Chef and contact in this wonderful and exciting expansion! Watch out Windy City, here comes Sticky Fingers Cooking and Lucy's passion for teaching children about yummy food—your kids will LOVE it!
Lucy's superpower cooking skill: getting veggies into kids. She is always encouraging and somehow has a magic skill that gets those kids tasting, trying and eating their veg! Way to go!
Lucy's favorite food: as a personal chef, she commented she can't just pick one (how typical) but she narrowed it down to: potatoes, lamb, salmon and pasta alla carbonara. YUMMY!!!!